Reopening Setanta Fitness 10th July 2020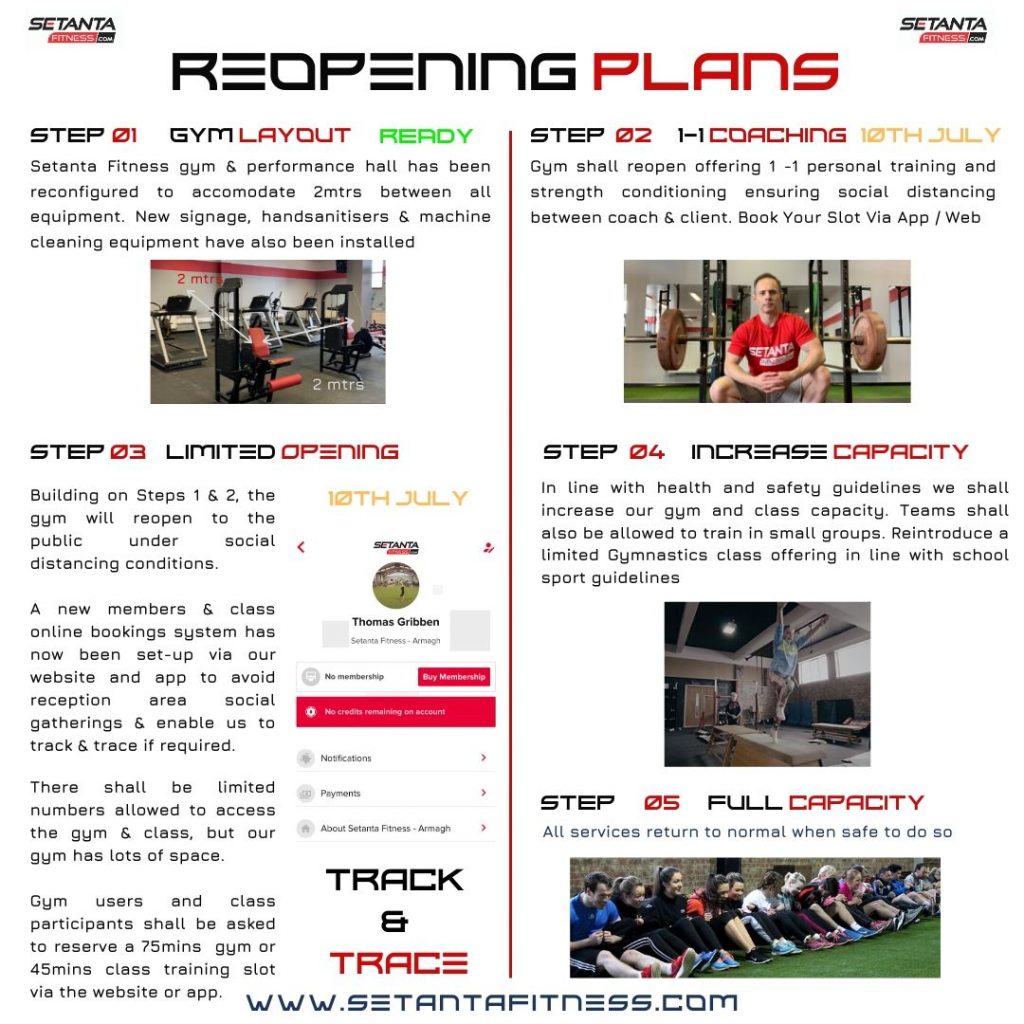 Step 1: The new gym layout & Health and Safety changes are READY
Step 2: Coaching – We will be actively taking 1-1 Personal Training and Strength & Conditioning coaching sessions from 10th July. You will be able to select your coaching package and BOOK YOUR TIME SLOT with your coach via your Glofox members app & web bookings system from Monday 6th July.
Step 3: Gym Reopening – our new SFIT Classes and Gym Opening will commence 10th July 2020 with restricted social distancing numbers to ensure we observe indoor social distancing guidelines. You will be able to select your membership and BOOK YOUR SLOT via APP / Website from Monday 6th July.

You can follow the steps in our previous blog "Getting Ready" to reopen Setanta Fitness by clicking on the link below.
https://setantafitness.com/2020/05/27/setanta-fitness-reopening-plans/
To make things even simplier for our community to rejoin we have developed a range of how to guides to help guide you step by step through the new sign up and bookings processes via our new members APP and Website. You can access these by clicking the link below or via the new support page on our website.
https://setantafitness.com/how-to-guides/


Just complete the contact form below and our membership manager will be in contact with you to help you through the process.